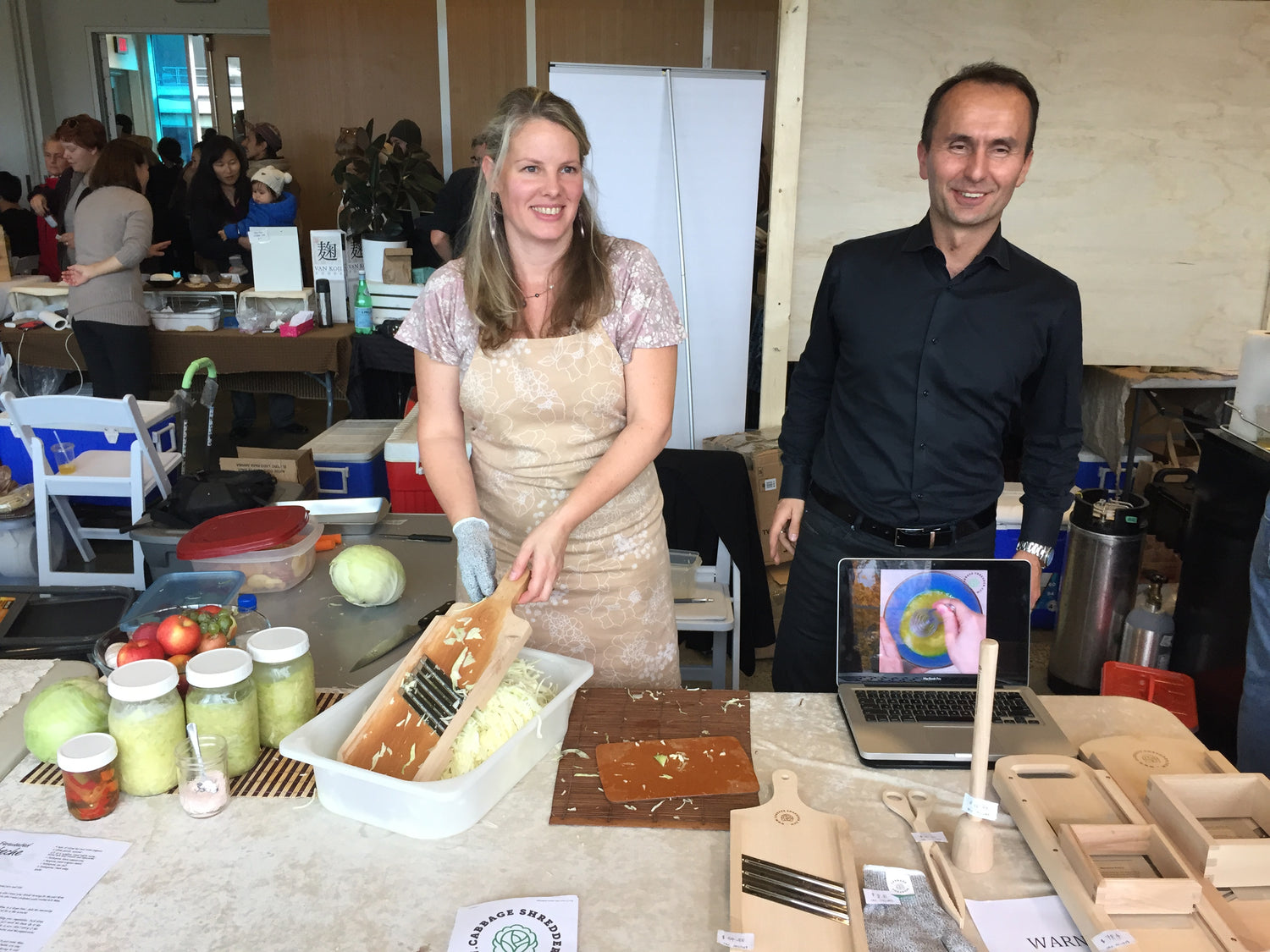 Hello and welcome to our website!
The idea to start CabbageShredder.com was born when our family could not find a traditional cabbage shredder that was good quality and the right size for our first efforts in making homemade sauerkraut.
I sourced the best possible traditional tools for making sauerkraut and was intent on making them available to anyone interested in this healthy homemade food.
After finding the right equipment, my family now uses the time of sauerkraut making to bond and have fun. There is cabbage all over the table and sometimes on the floor! Our children are proud to see the product of their efforts and we enjoy eating this tasty treat year-round. To top it off, there are numerous health benefits for all of us and we've been able to see and feel the difference that adding it to our regular diet has made.
I hope that you and your family will also enjoy using our cabbage shredders.
Djordje Banovic
Vancouver, Canada